INTERNATIONAL

EDITION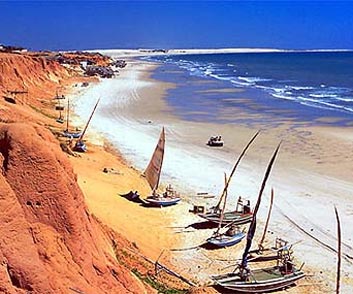 FORTALEZA, CEARÁ (BRAZIL)
SALVADOR, BAHIA (BRAZIL)
FRANCISCO PEIXOTO DE M,AGALHÃES NETO
(MAGALHÃES NETO)
MAGALHÃES NETO AVENUE, SALVADOR (BAHIA, BRAZIL)
Born in Salvador, on June 26, 1897, and his parents Maria José Peixoto de Magalhaes and Magalhaes Maria Isabel Guerra.
Has the primary and secondary courses in Salvador.
On completion of the preparatory, he enrolled at the Faculty of Medicine of Bahia, for which he was graduated in 1919.
Two great teachers have contributed to their formation: teachers Clementino Fraga, Luis Pinto de Carvalho. "From both kept him off life, teachings and lessons. Not hiding, before the kid regurgitated his great admiration for those two remarkable teachers, whom they held very grateful that both received "(2).
As a hygienist, he held high positions in state government: Director General of Public Health and Secretary of State for Health, among others.
"In politics, was a congressman, revealing himself an eloquent orator, whose speeches in parliamentary tribune, displayed their culture and their patriotism, the discussions always printing the stamp of elegance spiritual" (ibid.).
Man of letters, held at the Academy of Arts, Bahia, seat number eight, whose patron is Cipriano Barata.
At the Institute of History and Geography of Bahia "has devoted the last years of its existence, hard and with love, leaving with his death, an emptiness today remembered and wept" (1).
"Political, teacher, poet, epigrams, a brilliant orator and broad resources, was one of the most fascinating figures of his time. He had a humanist education was the most complete and authoritative in matters of French culture "(ibid.).
Died in Salvador on March 31, 1969, his burial being one of the busiest of his time. Loureiro da Silva says that the coffin of Francisco Peixoto de Magalhaes Neto "was a consecration that Bahia gave his famous son, to that on which, succeeding him at the Academy of Arts, said, accurately, Put Adriano:" It was Magellan Neto a scholar, a frequenter of the Latin classics and knowing Greek, enjoyed in the original texts of Homer and Xenophon "(op. cit.)
BIBLIOGRAPHIC SOURCES:
1. Loureiro de Souza, Antonio - Distinguished Baianos. Salvador, 1973.
2. Novis, Jorge Augusto de Magalhães Neto. Synopsis Informative. Federal University of Bahia, vol. II, No II. Outubro.Salvador, 1978
3. Sá Oliveira, Eduardo - Historical Memory of the Faculty of Medicine of Bahia, concerning the year 1942. Salvador, 1992.