VISIT BRAZIL
CONTEMPORARY ART MUSEUM
NITEROI, RIO DE JANEIRO (BRAZIL)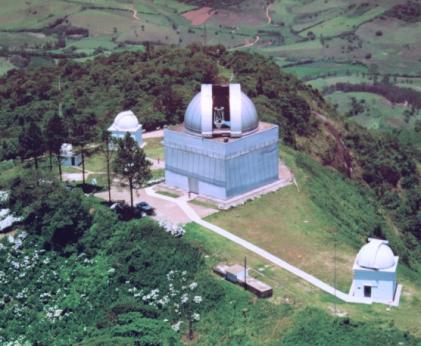 ASTRONOMICAL
OBSERVATORY
ANTARES
(
STATE UNIVERSITY OF FEIRA DE SANTANA)
FEIRA DE SANTANA,
CITY
SECOND
MOST IMPORTANT
JOSÉ AVELINO BARBOSA
GALENO (113-200 BC)
Born in Salvador, in the year 1768.
He graduated in Medicine at the University of Edinburgh.
In 1815 he was appointed by Prince Regent John VI, professor of Surgery at the Medical College of Bahia, to teach Practice Medicine, Surgery, Obstetrics and Operations and Professor Antonio Ferreira substitute for France in the chairs of Hygiene, Etiology, Pathology and Therapy.
In 1832, he was transferred to the chair of the History of Medicine and Hygiene, took office on May 24, 1833.
Ardent patriot, he fought for the independence of Brazil, playing an important role in the struggles that were fought in Recôncavo of Bahia.
In 1826 he was elected to the General Assembly, a position he played with great brilliance.
"In parliamentary proceedings (1829 to 1826e), and a tradition of intelligence, common sense and moderation, was notable for the controversy with his colleague Congregation, Professor Dr. Jose Lino Coutinho because I was convinced he had finally divorced medicine surgery. When assessing the battle between two great masters who were to become the first directors of the Medical Scola, Gonçalo Moniz explains that "the project failed approval, but the Board has raised interest in the face of momentous subject, which instructed the Medical Society, so recently founded in Rio de Janeiro (May 28, 1829 - the current National Academy of Medicine - to develop a plan to reform the schools in question, which was introduced in 1831 as a bill in the same chamber. Had the plan of best retirement destination since it was adopted with slight modifications and the law sanctioned by the decree of October 3, 1823, promulgated by the second regency of the Empire "(3).
In 1829 he was elected by his fellow congregation, director of the Surgical Medical College. In the same year, a new election, Professor. Jose Lino Coutinho was elected to the position of Director, Prof. getting. Avelino Jose Barbosa as Deputy Director.
"It appears that being endowed with profound knowledge, illustrated in a personal way to his lectures, which were based, the lessons of Hygiene, the Treaty of Loiu Leon Remain in the History of Medicine and the works of Sprengel Kust" (3).
Renato Dantas Tourinho adds: "For him the rich to the poor had no preference. Led with the same care resources of his science and experience wherever a morbid beseech your presence "(ibid.).
Died on January 18, 1838, having rendered outstanding services to Bahia and School of Medicine.

BIBLIOGRAPHIC SOURCES:
1. Carvalho Filho, José Eduardo Freire-News History About the Faculty of Medicine of Bahia. Bahia, 1909.
2. Sá Oliveira, Eduardo - Historical Memory of the Faculty of Medicine of Bahia, Concerning the Year 1942. Bahia, 1992.
3. Tourinho Dantas, Renato - José Avelino Barbossa's first Director of the Medical School Primate of Brazil - Synopsis Informative. Federal University of Bahia. Year II, II. Salvador, October 1978.