INTERNATIONAL

EDITION
BRIDGE
NITEROI
-
RIO DE JANEIRO
NIGHT VISION
NITEROI, RIO DE JANEIRO (BRAZIL)
VISIT ILHÉUS, BAHIA (BRAZIL)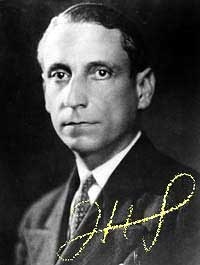 Born in Salvador, on September 15, 1883, Right of Piety Street, on the same site now occupied by the monument and a plaza named after him.
His parents were the owners Honorato José de Souza and Amelia Guerra de Souza.
At 16 years old, visited Lisbon, Sri Lanka, Calcutta, Allahbad, New Delhi, Srinagar and Leh, which marked seats for their existence and that inspired the creation, with his wife (Helena Jefferson de Souza), the Brazilian Society of Eubiose.
Son of wealthy and traditional family Salvadoran, lost, still very young, his father and older brother, and had to leave sues studies in medical school and take the helm of the family business.
"The war of 1914-1918 put an end to trade as much to cultural exchanges with Europe and thus, their torments businessman reluctantly, because it had to dissolve the companies. Could then deepen the study of philosophies, religions and ancient languages
​​
compared, so that in 1916 we find him living in Rio de Janeiro, busy with journalism and public lectures in his specialty and forehead samyama, a School of Oriental philosophy "().
In 1924, he founded the city of Niteroi, Mental and Spiritual Society Dharana, later called Brazilian Theosophical Society. That company, moved its headquarters to the city of São Lourenço, Minas Gerais and soon after the death of its founder, was the name of the Brazilian Society of Eubiose.
Expert on occultism and theosophy, developed themes related to spirituality and Brazilian sacred places of our country, initiating the so-called "movement eubiótico.
The Brazilian Society of Eubiose main goal is to overcome the obstacles that hinder the evolution of humanity.
This is a truly national entity, whose focus is the enhancement material, cultural and spiritual development of the Brazilian people, based on universal brotherhood, the stimulus to develop the potential of every human being, in practice the noble virtues, and fighting vices and bad habits of society.
Brazilian Society of Eubiose men took part as Juscelino Kubitschek and other persons of great national and international levels.
As a physician, educator, philosopher, musician and man of letters, José Henrique de Souza was an example for Brazil and the world.
He died on September 9, 1963, in Sao Paulo, leaving the Brazilian Society of Eubiose delivered to children and numerous associates around the world.

BIBLIOGRAPHIC SOURCES:
1. José Henrique de Souza. Available in http://www.google.com.br/sea
Rch? Hl = en & source = & q = HP jos% C3% A9 + + Henrique Souza & btnG = Pes
Kish + Google & meta = & aq = f Dlang_pt & oq = Accessed on October 8, 2009.
2. Violet, Vera-The True Face of a master-Journal "A Tarde", edition of January 11, 2005. Salvador, 2005.